Things to do after you move
Moving is going to be one of the most stressful periods of your life. Because moving into a new home may leave you overwhelmed and exhausted, with lacking the time and energy to deal with all things to do after you move. unpack and set up their new space. It's obvious, because the process of moving, whether it's across town or across the country, can be draining and stressful.
Relocation can leave many people too worn-out to tackle a mountain of boxes or make decisions on where things should go.  While delaying this task might be an option for a few days, eventually not having easy access to all your stuff becomes an ordeal. You do not have to live out of the boxes during the first few weeks or months. That's why it highly recommended a using of unpacking services NYC.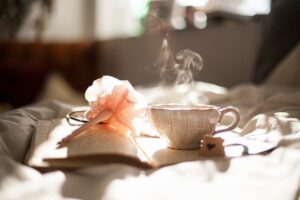 In real estate speech, properties need to be "broom clean" before a new buyer or renter moves in. Basically, this phrase means free from any visible dirt. However, as any person who's completed a move recently knows, there's rarely a time in the midst of it all to make sure that your whole home has gotten a deep clean. With that in mind, you're going to want to do some cleaning of your own before you get on the other things to do after you move. That's why you have to know how to clean a new home before you move in. You can have a selection of cleaning essentials – things like paper towels, all-purpose cleaners, and a broom – accessible as you unload your car or truck. That way, it can be one of the first things that you have to unpack.
Start with unpacking
You've just moved into a new home. Congratulations! But, now what? Even though you might be busy over the next couple of weeks, but you will still need to sleep, eat, and shower! By unpacking efficiently and taking the necessary steps to settle in, you can minimize the things to do after you move. During your first few weeks at your new location, you have to make sure that your life continues in a smooth, uninterrupted manner.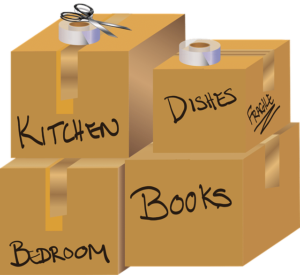 Before you start exploring your new environment, you have to settle down in your new home. In the beginning, you have to establish the unpacking schedule. Because unpacking is one of the most important things to do after you move. It can start with unpacking your 'first open' box. Then you have to set up your bathroom, kitchen, and bedroom. Sort your boxes into their appropriate rooms, and get some friends and family for help. Take as much time as you need, because you have no reason to rush.
What are you going to do next? Well, first of all, you have to unpack. But, what should you unpack first? Surely, you packed an overnight bag for each person with the basics: toothpaste and toothbrush, sheets and towels, and a few changes of clothes. What do you especially need in order to live functionally in your new home? You may need to unpack your home office right off the bat, or you might be more concerned with the kitchen. You know your needs and habits best. Decide what is essential and start there. Because when you do, you will know exactly what kind of moving services you really need.
Get your utilities up and running
There are so many important things to do after you move. And one of them is that you need to take care of your utilities. When you move into a new house, certain utilities may have been shut off, especially if there was a significant gap between you and the previous holder. You may need to give a call to a power company, gas provider, or water company to have utilities turned back on. If they are already on, you will need to arrange to have them put in your name.
Update your address
Next step of things to do after you move is that you have to update your address. Simple enough: through the U.S. Post Office. You can manage to update your address online or in person at your local branch. You may need to contact government agencies such as the Social Security Office, Veterans' Affairs Office, or the IRS to change your address directly. That's in case you are concerned about receiving important letters or payments, or if the change in address will impact your tax return or business registration, look at more info.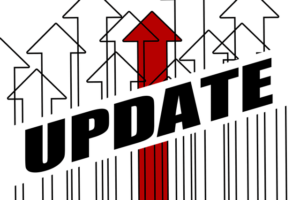 How to recover after the move
Moving will always be hard. If you're in the middle of, recovering from or preparing for a move, you need to know that things won't be all rainbows and unicorns in the new city. That's completely normal. But you also need to make choices that will make you happy in your new place.
Here are some other things to do after you move:
Get out of the house. You may be tempted to spend weeks or months nesting in your new home, but the boxes can wait. Instead, explore your new neighborhood and city on foot. Walking will opens the door to happy discoveries of restaurants, shops, landmarks, and people.
Accept and extend social invitations. As you probably know, these relationships will involve some disappointment that the new people aren't BFF material. Think of it like dating: You've got to kiss a lot of frogs before you find your prince.
Check out these 10 simple things to make you happier at home. If you were an enthusiastic member of a disc golf league before you moved, find the new league here. Again, you may be frustrated to realize that no one respects what a great player you are. Patience. That will come in time.