Moving is a stressful experience that you need to do in order to proceed with life in your new home. That is why it is crucial for it to go smoothly without any problems. However, the problems will probably arise when you start packing on your own and trying to think of the best ways to move. Moving all those boxes and furniture can be a really daunting task. That is where we come in! We are one of the best residential moving companies NYC. Years of experience and countless successful moves are the valid proof of our reliability. We will help you in your time of need! Just give us a call and our DA moving NYC team will be happy to provide you with a moving estimate.
Can I trust residential movers NYC?
A household move will be a challenging  endeavor for your family. Your children will feel most of the impact, as it is very disruptive for a child to move place often. This requires them to make new friends and fit in a new school. The stress of leaving your home can be disruptive for you as well. By hiring us the experience will be stress-free! We will make your move as seamless as possible and you will not have to lift a finger, except for picking up the phone to give us a call.
Our company's motto
Our company had humble beginnings. We started as a "Man with a van" and slowly but surely, one successful move after another, we now have enough manpower and trucks to conduct any type of move! We always want to go the extra mile by letting you dictate how the move should be conducted. Your satisfaction with our service is of utmost importance to us.
DA Moving NYC is one of a kind company
There are a lot of residential moving companies NYC, but only one that will cater to all your needs. We always make sure to do the move as perfectly as possible. If you had some troubles of any kind with previous moving companies that you hired, we will make you forget it. We will always try to make the relocation process seem like a walk in the park. Our 5-star Yelp review is another thing that suggests that our reliability is on a top level.
Areas we cover
If you live in New York City, have no fear. With our HQ located in NYC, we can cover moves over most of the city. Whether you live in Manhattan, Brooklyn, Queens, Staten Island or the Bronx, it actually doesn't matter to us,  because we will get to you and fit your timetable. We can help you move locally or long distance. And all you have to do is to say a word. We will take it from there. And that is why our customers think of us as one of the best residential moving companies NYC has to offer.
One of the best residential moving companies NYC can offer you this:
Relocations usually do not come cheap. That is why we make sure to provide you with as much leeway as possible. Before you start doing your move, you need to see if you can afford it financially. You can do this by getting a free estimate on our website. By getting an estimate you will know approximately how much the moving process will cost and how to conduct your relocation accordingly.
There are a couple of types of moving services we can offer to you. They are mostly different by the division of labor. Here are the types of moves we can provide to you:
Full-service move
If you get the full-service move, you will just need to open your door when we ring the bell and relax. We will do everything from packing your items, loading the boxes on the truck, transporting them to your new home, unloading and unpacking. This is your best option as it is a stress-free experience for you!
Labor and transportation
If you are an efficient packer and do not need our help for that, this is the option for you. Once you've finished packing, we come in and get all those boxes in our truck and transport them to your new home. You just pack the boxes and leave the heavy lifting to us!
Labor only
If you rented your own truck and packed all the boxes, we will only haul them from your home and load them onto your truck. This also applies to unloading when you reach your new home. Choose this option if you are in the mood of some heavy lifting. 
Furniture delivery
Consider this scenario: you bought a couch online. Now you have to rent a truck to get it safely to your home. Or you can hire us to deliver it from the store to your home in no time!
Long distance move
We also offer long distance moving up to 300 miles around New York City. If you are moving to a smaller town around NYC, make no mistake, we have got you covered.
Whichever option you choose, you should know that our ultimate goal is our customers' satisfaction. We will never try to ignore what you require of us and we will always create a very stable moving environment for you.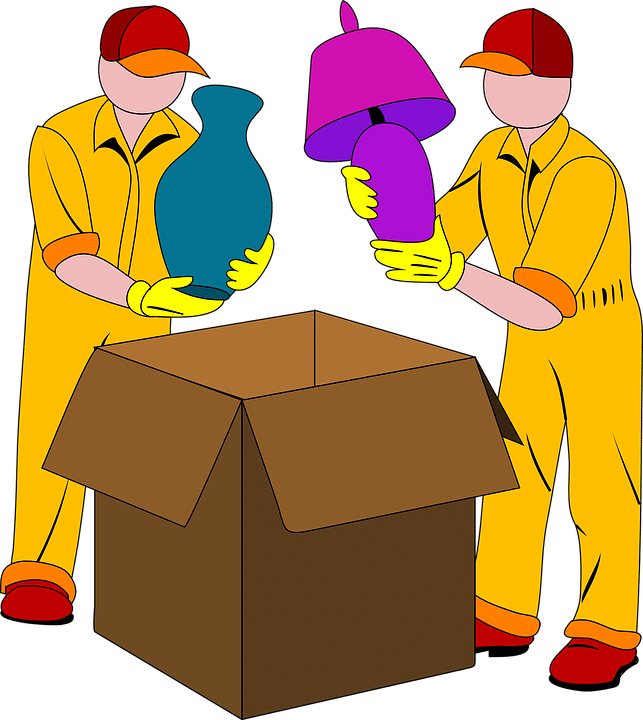 Preparing for your move
Proper organization is vital for a successful move. Make sure you have a moving checklist and stick to it closely. If you stray from your list, there can arise some unanticipated problems and cause distress. You should always know what needs to be done and when. This will make your job and our job a lot easier.
Having a family meeting
It is important to have a family meeting before contacting residential moving companies NYC. They need to be prepared for the whole process as it can be quite stressful. Talk to your children and tell them why the move must happen. Explain how everything will be in motion for the next couple of weeks, and prepare them. You are leaving home, after all.
No reason to delay your move, give us a call!
You should only hire the most reliable of  residential moving companies NYC. We will make sure to cater to all your needs and make your move as easy as possible. DA moving Nyc professionals care about their customers' satisfaction. Give us a call and see it for yourself!