Living on Long Island gives you one-of-a-kind opportunity – to actually live in NYC but without having to put up with the hustle and bustle of the big city. Instead, residents of Long Island can stretch their legs by the ocean and sunbathe on stunning sandy beaches without paying for a summer vacation. Add superb shopping and fine dining, and you get a picture of a paradise. The only thing that spoils the fun is pricey housing combined with immense property taxes. But if you have the means to become a proud resident of Long Island, do not hesitate to do so. Pack up your bags and contact the best Long Island movers to help you navigate the area. With experienced professionals by your side, the cozy life in the best part of NYC may begin! Da Moving NYC is looking forward to hearing from you.
Efficiency is the key to a successful relocation
Relocation is a complex process which starts way before the moving day. There's a lot of planning involved. Packing up an entire household really puts your organizing skills to the test. With so many items to arrange and protect, it's easy to get confused and waste too much time. But it doesn't have to be so. DA Moving NYC can help you relocate efficiently and stress-free. A task you find the most tedious and demanding is a mere routine for us. Years of experience have taught us to overcome every challenge with pleasure and ease. Waste no more time. Get in touch with DA Moving professionals and find out the meaning of the word efficiency!
Long Island movers you can trust
But how do you choose the right mover in the first place? With thousands of people relocating to NYC every single year, the moving industry is booming. And with so many companies on the market, sometimes it's difficult to distinguish between reliable ones and those that are better avoided.
Relocating your household means to put all your worldly possessions into the hands of complete strangers. That's why a trustworthy mover is a must. DA Moving NYC respects the trust clients have placed in us. We have earned a 5-star Yelp! rating from a number of satisfied clients we have helped relocate over the past years. Put your trust in us and you will not regret your call.
Whatever you need, we've got you covered
What customers love about DA Moving NYC is the fact that we offer an unparalleled range of services. You can call us to schedule an entire household move or the delivery of a single piece of furniture. Every task and every customer is equally important to us. We are at your beck and call. If you like to do the packing by yourself and need labor and transportation only, you can count on us to complete your move.
And if you own a transport vehicle or wish to rent one on your own, we can provide you with a pair of skilled hands. Anything you need, we've got you covered. We are Long Island movers with the most diverse range of services.
Team up with the best local partner
With our headquarters located in NYC, we are the best local partner for any relocation you wish to pull off. Whether you live in Manhattan, Brooklyn, Queens, Staten Island or the Bronx, our Long Island movers can move you anywhere, anytime. We proudly rank as one of the best local NYC movers for a reason. We earned our reputation as a small moving company founded in 2013 under the name "Man with a Van" and our business has continually expanded ever since. Because we care about our clients. We care about their specific needs. We take pride in our commitment to customer satisfaction. It is the ultimate goal of our business.
We adapt to your needs
Every relocation is unique. It depends on the housing unit, the number of heavy and fragile items that need to be handled and a number of other factors. Narrow passages, steep stairs, extra-delicate pieces – you name it. Many home movers go through unpleasant experiences just because moving companies approach every move and every client the same way. But that's not the way we work.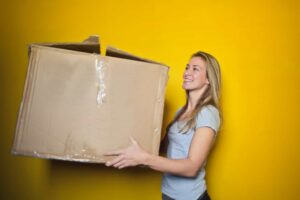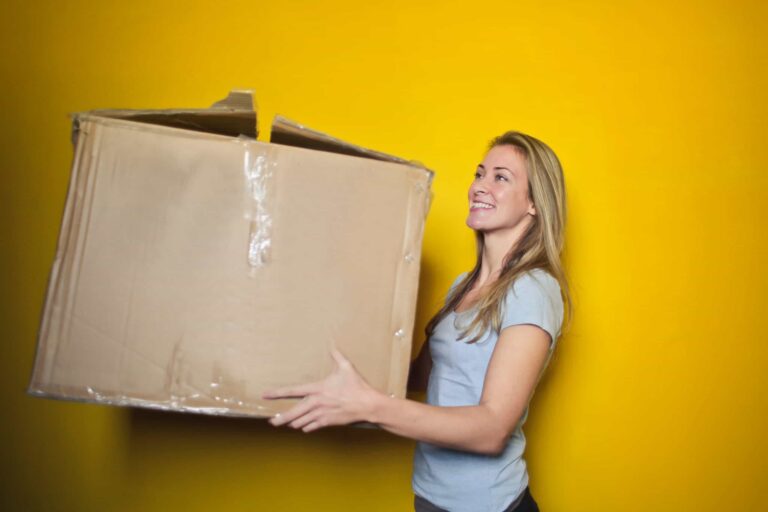 DA Moving experts go out of their way to adapt to your needs. From the delivery of a single item to complicated interstate moving, we act upon your request. All you need to do is ask. We will do everything in our power to meet your requirements.
Long Island movers can be affordable!
If you're hiring a moving company headquartered in one of the most expensive areas in New York, it does not automatically mean that you need to agree to a rip-off. DA Moving NYC offers premium services at affordable rates! We are well aware that moving can put a serious strain on your budget and many companies take advantage of their location to add some extra costs. But that is not our way. We can find a way to fit in your budget and conjure up the best possible offer. If you don't need full-service moving experience, we can combine the services that fit your specific requirements. This way you can save money and get all the assistance you need at the same time.
Give us a call and get all the info you need from our helpful agents. There's no need to delay your move any further. Put your trust in our team. DA Moving NYC will make it worthwhile!