If you're a Manhattan resident, you probably never settle for less than you deserve. The very heart of NYC, Manhattan is the hub of cultural diversity, the venue of the most significant events in the world of art and entertainment and much more than that. Bustling streets and soaring skyscrapers combine with picturesque parks to make an extraordinary blend. Residents of Manhattan enjoy all the benefits of living in an urban setting but still have the chance to escape the hustle. And the heart of NYC is also home to the finest Manhattan movers which know the big city inside out. So whether you're moving to a fashionable condo in SoHo or anywhere within the greater area, DA Moving NYC is the finest local relocation provider you can find. Give us a call as soon as you decide to move and see it for yourself!
The best of the Manhattan movers are at your service
Nestled in the center of NYC, our Manhattan movers have all the knowledge and experience necessary for an efficient local move within the greater metro area. We know the streets of the big city inside out. So if you're preparing to relocate to NYC with us, there will be no surprises.
Our goal is to take you wherever you need to be safely and efficiently. Moving a residence is one of the great stresses in life. But we won't allow you to feel stressed out. With a team of energetic and helpful staff, you won't even notice when the move is over. If we can make you smile instead of frown, we are already halfway through the job.
Five steps to a successful local relocation
Relocation is a process that involves many steps. If you try to handle all at once, it's easy to get confused and make mistakes. To avoid hustle and unnecessary stress, follow the five steps that can help you organize and waste no time.
1. Take a day or two off work
Even if you're moving just across the street, timely planning is a lifesaver. Ask for a few days off to prepare your household for relocation. If you have kids, there are still regular meals to prepare and piles of laundry to do. And movers are about to knock at your door. Don't leave everything for the last minute. When the moving day comes, have everything ready for transportation.
2. Contact reliable Manhattan movers in time
Once again, timely planning is key to a stress-free relocation. To be able to hire the best Manhattan movers, and not settle for what is available at the moment, make a call in time. Contact DA Moving NYC and take a burden off your shoulders.
By placing the move in the hands of reliable movers, you ensure the safety of your belongings. And there is nothing more important than safety.
3. Notify the right people about the change of address
In addition to obvious moving responsibilities, notifying the right people and services of the address change is one of the 5 essential steps of every relocation. The post office, bank, your employer and public utility services need to be informed about the change in due time. Otherwise, your bills and important mail may end up at the wrong address.
4. Do the packing or call professionals
Do not wait until the clock strikes twelve. As you have already taken a day or two off, make the most of the available time. Start with the items you don't use on a daily basis and finish with the kitchen utensils that have to be at hand until the last moment. If packing up your entire household is too much to take on, you can always rely on professional packing services. DA Moving NYC has found a way to make the move as easy as it can be. The plan is simple – order the services that you need and we take care of all the rest.
5. Open the door for Manhattan movers and let them handle all the rest
Once you have made the choice, organized packing and notified everyone about the upcoming move, let our team handle all the rest. You don't need to worry about the challenges of transportation and the safety of your belongings. With a reliable pool of vehicles and a team of skilled professionals, DA Moving NYC has all it takes to get all your worldly possessions where you want them to be.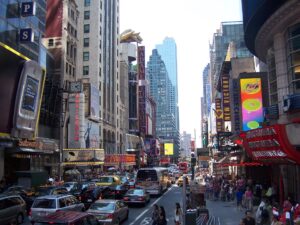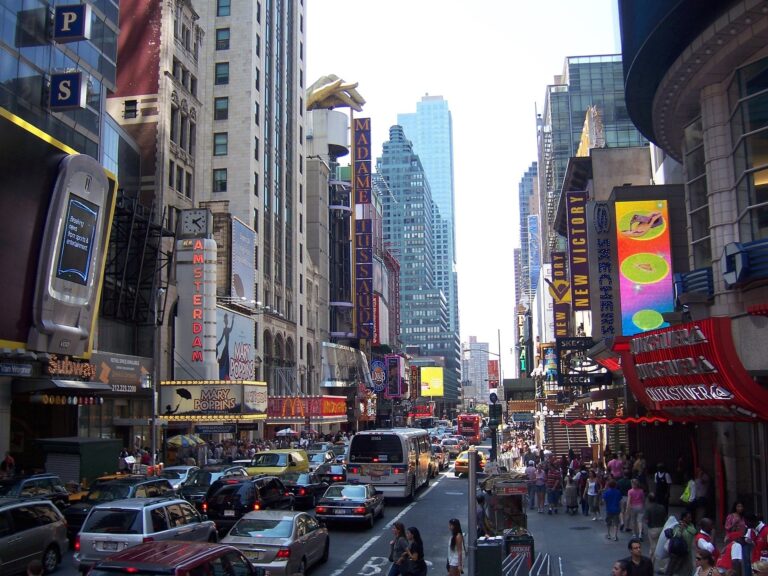 Even if you're moving out of state, we have all the appropriate logistics and the strategy to conduct the move safely and efficiently.
What makes us stand out?
With a number of local NYC movers on the market, the question is – what makes our Manhattan movers stand out? Yes, the list of options is long, but when it comes to the diversity of services, our range is unprecedented. Our movers can help you with anything from a single-item delivery to office relocation. Driving through the heart of the bustling city with sensitive office equipment may be a nightmare for an inexperienced driver, but not for our drivers. We live and breathe in NYC. That is why we know how to move in the rhythm of its streets. DA Moving is also proud to serve each of the five boroughs of NYC. Whether you need movers in Manhattan or Movers in Queens, we've got you covered.
Contact us and get all the moving info you need
With all the expenses of living in Manhattan, you need to explore the moving rates in advance to be able to plan your budget. Call DA Moving NYC to discuss the terms of your upcoming move. Our helpful agents will help you set up a strategy and pick the best services for your move. Tell us exactly what you need and expect no less than what you ask for. Our Manhattan movers will not disappoint you!