Piano moving tips – What you need to know
Piano moving seems like a daunting task. It does not have to be. If you know what you are doing or if you hire experienced piano movers NYC, it can all go smoothly. On the other hand, if you do not prepare properly or go with a company that does not know what they're doing, it can be a horrible experience. And trust me, you do not want to be one of those people that write nasty reviews online after their move collapsed. It's never a fun event. By taking all the necessary precautions you can make sure all angles are covered and increase your chances of a great move. Let's dive more deeply into some tips for moving a piano.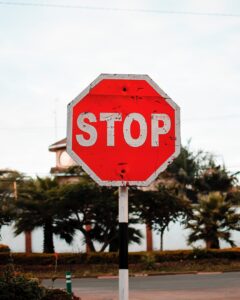 Equipment you need
Before you decide to move a piano, you must think of all the necessary equipment. A scenario where you realize you don't have everything in the middle of the move is not something you want. This applies if you are moving the piano by yourself. Configure a shopping list if you do not have the necessary items and spend as much as you need to. Do not try to save money here, a damaged piano is way worse than spending some extra money in order to guarantee a successful move. Here's what you must have before trying a piano relocation.
4 wheel flat dolly
Grand board
Saran wrap
Blankets – key while piano moving
Straps
Wrap the entire piano
Many companies consider this a must, and we agree. Any step that you can take in order to maximize safety is key when moving a piano. Buy as much saran wrap as possible and cover all parts of the piano. Here at DA Moving NYC, we make sure everything is executed in a professional and smooth manner. You can never be too careful during piano specialized moving. If you leave an area uncovered, and a certain part gets scratched, you will never forgive yourself.
Put blankets over all areas
This is really important. Get as many blankets you have and put them over the entire piano. No guide on how to move a piano can go without this. If your piano movers are not doing this, just walk away. Make sure to carefully wrap everything with blankets that you will later secure with straps. This greatly reduces the chance of any damage. How to move a piano you wonder? Be extra careful.
Remove legs and pedals
While using the dolly and board, carefully remove legs in the proper manner. Remove all the screws and wrap the legs and pedals the same way you did with the rest of the piano. While removing legs, put the piano on the board sideways as this is the way you will be loading it up in the truck.
Strap everything when piano moving
Straps are extremely important. Strap the entire piano so it all stays in the same place. Cover the blankets with straps for maximum protection from all possible situations. It makes sense to make sure no extra movement happens during piano relocation. Any loose parts might be damaged if they fall out unless you strap them. Do not look over this. No successful piano move happened without straps. That's something that everyone is on board with.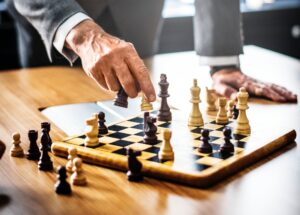 Don't wear belts, buckles, zips etc
This is key. If you are moving your piano yourself, you need to make sure you are not wearing anything that might scratch it. Remove all belts, buckles, zips etc. Before approaching your piano, realize you will be distracted by all the necessary steps in order to move it, and accidents happen. Take a look at your outfit and ask yourself if there's something that might do damage. You can save a lot of grief by doing this.
Getting it safely in the truck
Really not too much to explain here. Taking it down the stairs and up in the truck in a careful manner is key. Don't be macho and try to do it yourself. Get as many people needed if you are moving it with your friends in order to avoid catastrophe. Take extra cares around bends and downward motions so you don't bump it. Just the thought of a piano rolling down the stairs sends shivers down my spine. When you are loading it up in a truck, also do it in a slow, timely manner. Carefully put it down and strap it in.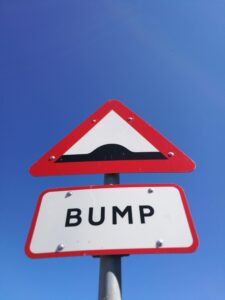 Offload it with care
Removing a piano from a truck can also be hard. Your piano movers need to be extra careful here as well. Take as much time as needed here and you will have a successful move. If you do not have a ramp, make sure you have enough people participating in this since pianos are really heavy. You don't realize this unless you actually try to move one. Then it feels like an elephant in the room. As is the case when taking it down the stairs, have as many people as possible helping you out.
Remove blankets safely
Again, being slow is the best thing you can do when moving a piano. Remove all blankets and saran wrap carefully so you don't damage the finish. The same way you did everything in a professional and timely manner at pick up, the same thing has to be done at drop off as well. It would really bother you if you damaged the piano when you unwrap it at the destination. You did all that work in the best way possible and here you make a mistake. Please be careful here so all that time spent in playing your instrument does not go to waste.
Attach the back legs first
This is not the part of piano moving that you want to mess up. After you unwrap what you need to, start attaching the back legs first. At this point, the piano should still be on the board sideways. First, attach the rear leg, then the right leg and finally the paddle liar. Please note that with heavier pianos, you do not want to attach the paddle liar first since they are not strong enough to withstand the weight of the piano. This is one of the best tips in piano specialized moving.