Cost of Living in Queens, NY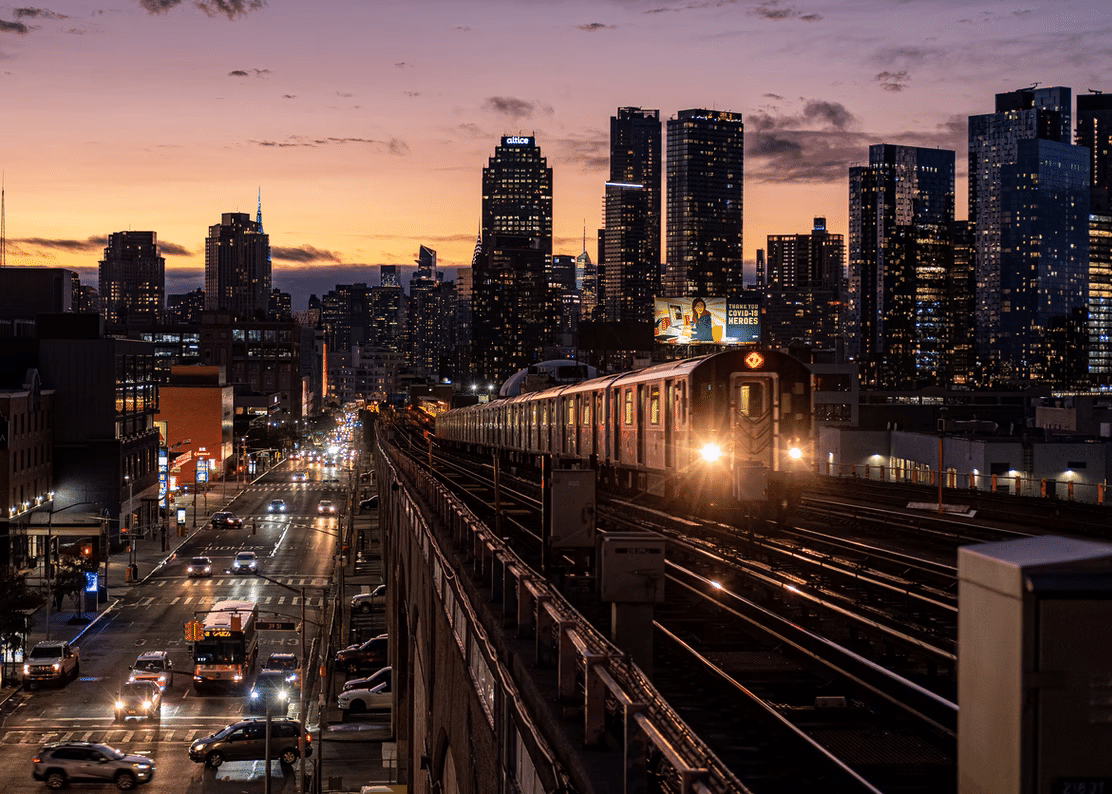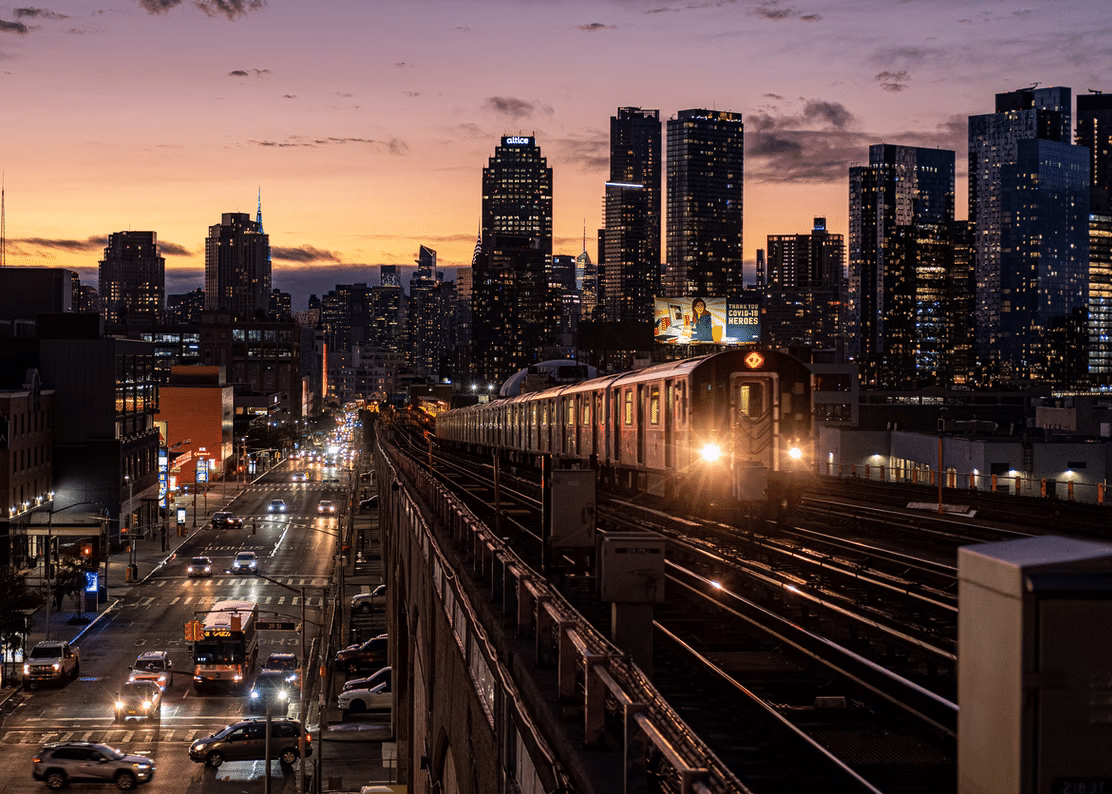 Whether you're moving to Queens, NY for a new opportunity or just looking for a change of pace, it certainly has the New York feel without the exorbitant costs.
It's a trendy, popular, and family-friendly area to call home with a lot of history and a diverse community while still having that easy access to the subway system that connects it to Manhattan.
Here we gathered the best info surrounding what exactly the cost of living Queens NY would look like with everything else in between.
Cost Of Living Queens NY: All You Need To Know
Cost of Housing in Queens, NY
Renting in Queens 
Queens can be quite an expensive area to live in, seeing as the average cost for a 700 sq. ft. apartment can cost upwards of $2,000 a month. 
That said, this is still cheaper than the other nearby cities like Brooklyn, Hoboken, Manhattan, and Jersey City where the rent can range between $3,000 and $4,000 a month.
Fear not, as rent can vary depending on the neighborhood in Queens. In the most affordable neighborhood, Hollis, renters can expect to pay around $1,100 a month. 
Other neighborhoods like Auburndale and Jamaica Heights have their renters paying on average between $1,700 and $1,900. Neighborhoods like these are priced below the average rental cost in Queens, which is more or less $2,500 per month.
You're probably wondering why the average is still so high even with affordable neighborhoods like these, right? 
Neighborhoods like Hunter's Point, Long Island City, and South Astoria have rent costs that range between $3,200 and $3,400 per month which makes the average price for rentals significantly higher. 
Hunter's Point, South Astoria, and Auburndale make up some of the most popular neighborhoods in Queens.
Buying Property in Queens
When you're moving to Queens, especially from somewhere where the average cost of living is below the national average, you need to keep in mind that Queens is a part of New York City, and the buildings aren't the only things that are tall and stunning.
The average cost to buy a 700 sq. ft. apartment in the middle of Queens costs around $1,870 per sq. ft. However, the same sized apartment just outside of the city will cost much less at $750 per sq. ft.
However, Queens is still cheaper to live in than other areas like Manhattan or Brooklyn.
Unfortunately, less than half the population of Queens own their homes mainly because it's such a major expense in the area. Your typical house can cost anywhere close to $400,000 while not including features like a yard or even a garage. 
Cost of Utilities in Queens, NY
Utility costs in Queens rank at around 150 in the national index, which is considered expensive compared to regular US cities. 
Your basic utilities for a 915 sq. ft. apartment will cost you around $220 a month while a 700 sq. ft. apartment will go for just below $180 monthly. 
We all understand how important it is to stay connected, especially since so many remote working opportunities have come up recently. If you want to have decent internet access then you can expect to pay around $70 per month for a 60 Mbps connection. 
You can expect to pay almost twice as much for electricity in Queens as elsewhere in the states. The price goes for 21 c/kWh while the national average is just under 12 c/kWh.
Cost of Groceries in Queens, NY
When going out grocery shopping in Queens, always keep in mind that it ranks 116th on the cost of living index for food and groceries.
A lot of the farms surrounding Queens are quite a distance from the actual city, which means it can be more than a few minutes to drive for fresh food. 
Luckily, the fresh produce is delivered to the local stores in the neighborhood which saves up on your transportation costs.
Also, depending on the neighborhood you find yourself in, there might not always be a lot of places to eat. Popular neighborhoods like Astoria, Rego Park, Jackson Heights, and Flushing have their own unique food scenes that attract a lot of people. 
That leaves some neighborhoods lacking in the food department making take-out places and fast-food chains abundant in the not-so-popular neighborhoods.
Cost of Healthcare in Queens, NY
Compared to other cities, Queens charges a little more for the usual things that you'd need access to. Visiting an optometrist will only cost you $90 more or less. Seeing a doctor is priced at $120, and a dentist around $100.
Other things like prescription medication can be a lot more expensive than an appointment, with the average cost of a prescribed drug at almost $500. 
Education and Childcare
School
Moving with your family can be challenging and involves an incredible amount of detail and planning. Of those details, the thought of what kind of school your kids are going to attend is a big one.
Fortunately, Queens is home to excellent schools, ranging from general public schools to STEM-focused and Arts high schools. No matter the age of your children, there will be a school ready to have them. 
As a resident of Queens, you'll be able to access all of New York's public schools across the Bronx, Manhattan, Brooklyn, Queens, and Staten Island. There's also a wide selection of both private and charter schools to choose from.
Fees & Extra Costs
While public schools don't require any annual fees, there are other factors that come into play. Factors like school supplies and other extracurricular activities can get pricey. 
On average families pay just under $600 for elementary school supplies, middle school supplies are going for almost $800 and high school students spend an average of $1,300. 
Transportation
Public Transportation
One of the advantages of Queens is that both of the major airports are right there in New York, LaGuardia, and JFK. Fortunately, Queens doesn't experience the amount of noise that comes with an airport, especially compared to areas like Brooklyn or the Bronx. 
Not owning a car in Queens is really not an issue as a lot of the neighborhoods in Queens can be traveled to and from using the busses and subway lines, as well as the Long Island Railroad. 
Residents who do use public transit pay on average around $3 for a ride and twice that for a round trip. Although, a lot of commuters opt for a monthly pass that costs up to $130. 
The subway system makes it reasonably easy to travel if you're working in New York City but live in Queens. Although, if you're headed North, it would be advisable to make use of taxis or busses.
Your feet are going to be your main mode of transport through most neighborhoods unless you need to go to Brooklyn. In that case, you'll need to take the Brooklyn-Queens Expressway.
Entertainment
Activities 
Rockaway Beach, to the south of Queens, is the only legal surf spot in all of New York. The waves are spectacular, making it a definite go-to if you're into surfing. The area also has a lot of designated BBQ sites, playgrounds, and sports areas.
You can also find the Flushing Meadows Corona Park right here in Queens which hosted the 1964 New York World's Fair. The park is huge and at a whopping 898 acres, it's slightly larger than Central Park.
A lot of the sculptures and remnants of the past are still there for visitors to behold including the monumental Unisphere and the rocket thrower statue. The park has tons of open space to walk, BBQ areas, a museum, a botanical garden, a zoo, York Hall of Science, and a carousel. 
Queens is home-field to the New York Mets baseball team which is either loved or hated, depending on who you ask. If you're planning on seeing a game, make sure to stop by the Mets Hall of Fame and Museum right there in Citi Field.
Queens is also home to the Arthur Ashe Stadium which hosts the US Open. Tennis fans, rejoice. 
Another event that often takes place at Flushing Meadows Corona Park is the famous Hong Kong Dragon Boat Festival. Its origins trace back to Chinese immigrants who brought the tradition with them to the country.
The annual festival doesn't mind the weather, come rain or shine, and features all kinds of family-friendly events like parades, dancing, music, and boat racing. Best of all, no admission fees. We'd advise you to take some cash with you for the food stalls that'll be there.
Food
Reading about all those fun things to do probably has your stomach begging for something to digest, right? We got you covered, no sweat.
In Queens, you'll find loads on offer, especially when you're in the mood for chow. A lot of international foods and dishes have found their way to the area which provides residents with a large variety to choose from.
This is in part due to its diverse ethnic population with 25% of residents identifying as Caucasian, 28% as Hispanic, 21% as Black Americans, and Asians making up 27% of the people in Queens.
You can go to Flushing and enjoy some savory soup dumplings at Nan Xiang Xiao Long Bao for $9. If spicy food is more your style, then for $5 Tacoway Beach in Far Rockaway is a must-go. 
If you're into experimenting then Adriaen Block can serve up some awesome food infused with CBD oil for $14 on average.
Salaries in Queens
The average salary that a resident of Queens can expect is around $6,000 a month or $72,000 annually. 
The average salary varies, though, which means that residents have experienced opportunities for advancements and increased pay based on their experience, skill level, and where they are.
As a new resident of Queens, you'll be relieved to know that both Queens and the greater New York area have a highly active job market. So, there's plenty of opportunities to go around, luckily.
Can I live off a $50,000 Salary in Queens?
Yes, you can. The majority of Queens' residents earn around $50,000 a year. Even if the average salary is higher, it doesn't mean that you can't live on this kind of salary. 
You should also take into consideration aspects like whether you're single if you have a partner or roommate if you have kids. These factors define what you need to earn to live comfortably in Queens.
For example, if you're moving to Queens alone, you should be earning around $20 an hour, or $3,500 a month. 
Let's say you have a partner and two kids and you're the only adult with access to a salary. That raises the minimum you need to earn for a living wage, which is around $40 an hour or $6,400 a month.
An annual salary of $50,000 would be enough for a smaller household with two adults.
Key Takeaways
Queens is an amazing area to live in. It's basically New York without the New York price-tag attached to it.
Although, it's still a bit costly if you're moving in from a state in the midwest of the US which can be a lot cheaper than the city areas. 
Queens makes up for it with all the fun and entertainment it can provide you. That's not to mention the diversity in the food, the people, and history.
The communities are usually small with a lot of families that know and look out for each other. It's also just a train or bus ride away from Manhattan if you happen to work in the city.
All in all, if you're seriously considering moving to beautiful Queens, New York then you'll most likely need a moving company to help with the heavy lifting, right? 
Look no further than the professional Queens movers at DA Moving NYC – fully licensed and insured movers who have your personal safety and the safety of your belongings at heart. Helping you settle into your new home quickly and easily.