NYC is a city full of winding streets and traffic jams. So, it is only understandable how relocation in the city can be such a hassle. But this is not the case for professional moving companies the likes of DA Moving NYC. Here, every customer is special and ever relocation is unique. You can pick what services you need, and combine them however you want! We have a wide selection of moving services you can get. We're sure to cover every aspect of your move! Our expert team of movers Elmhurst NY is highly punctual. You won't have to wait for hours, absolutely ruining your moving day. We know the city.  But, our highly experienced drivers have it covered. Most importantly, we love the work we do and are always glad to help people move. Contact us today for a free moving estimate.
Why do you need movers Elmhurst NY?
There are, generally, two kinds of people when it comes to moving. Those who are overwhelmed by choices and paralyzed by indecision, worry about everything and make moving into a boogeyman. And those who underestimate the effort you need to put in when you move, who figure they can do it all in one afternoon with their parents' old Jeep. Both make mistakes, just different kinds of errors. The first kind can't decide on a mover, or if they should even hire movers or DIY it. Often, that leads to them rushing, unprepared, as the moving day looms ever closer – either alone and clueless or even worse, in the clutches of a fraudulent mover. While the second kind believes they have everything settled without actually doing the proper research and work, and then get surprised when they fail.
You should try to avoid those extremes – and that involves hiring movers Elmhurst NY. See, there's a reason that moving is an industry that shows no signs of stopping even after the housing bubble burst! It's because there's a lot of logistics in moving! There is a lot of organization and coordination. Rookies and amateurs can even get injured during moving! You'd be surprised how much your stack of collector's edition books weighs when putting in a box that you need to lift. Plus, movers get training in using their equipment for a reason – there's nothing intuitive about using moving straps. Imagine using them wrong and having a couch fall on your toes!
What makes DA Moving NY the perfect choice for your relocation?
So, you want to find the best movers Elmhurst NY. That's a great first step! But, how do you do that? And how can you make sure you get the best possible movers? Well, one of the most important things is starting early. You have to compare notes on every moving company you want to hire. It's how you find a reliable moving company on a budget! Plus, you have to research them on independent review sites too, to see what the general public has to say. Of course, you should take care to avoid the pitfall of using moving company research to procrastinate starting with the actual moving process. Moving can be very scary, and it's okay to be anxious! After all, it's a brand new situation! But, it's worth it. You're starting a brand new chapter of your life!
What do you want out of your team of professional movers?
Narrowing down what mover you want is only the beginning. Now's the time to figure out precisely what kind of services you want from them! Every move is different – and so are the desires of every customer. Do you want packing and unpacking services NYC or are you packing yourself? What about furniture disassembling? Maybe you want to pack yourself, but want to purchase the moving supplies with your chosen mover? What about moving something uncommon, like a grandfather clock or a pool table? You have to know all these things in advance. Not only so you can book the movers before they get filled up, but because it will save you time. Sure, if you want to, you can call up your movers Elmhurst NY the day before the move and ask them to throw in a packing service, but that'll throw your schedule in disarray, check car service.
What can our movers Elmhurst NY offer you?
We take pride in helping every customer achieve their moving goals. Here, we value every customer as an individual, not as just another brick in the wall. Our team is certain to work with you until you're satisfied with your moving checklist! We don't brush off complaints – after all, moving is our passion, not just our job, and we want to improve your move in any way we can! So, our expert team of movers Elmhurst NY can offer you their passion and sincerity, their honesty and punctuality, and their relentless drive to be the best movers they can be.
Why Elmhurst out of all the places?
So, have you thought about moving to Elmhurst? This charming Queens neighborhood is sure to have exactly what you need! If you want to venture out of the neighborhood, take one of the many lines running through Elmhurst. It's second only to Long Island City when it comes to public transit! If you want a leisurely afternoon shopping, the Queens Center Mall was practically built for you. If you're a spiritual person, Elmhurst has a spot for you no matter your religion. And, of course, if you're a foodie, Elmhurst has many quaint restaurants all competing to serve you the most quality food! The virtues of this neighborhood are many and innumerable, so really, you should discover them for yourself! And even more importantly – our movers Elmhurst NY are more than happy to provide you with all the assistance you might need!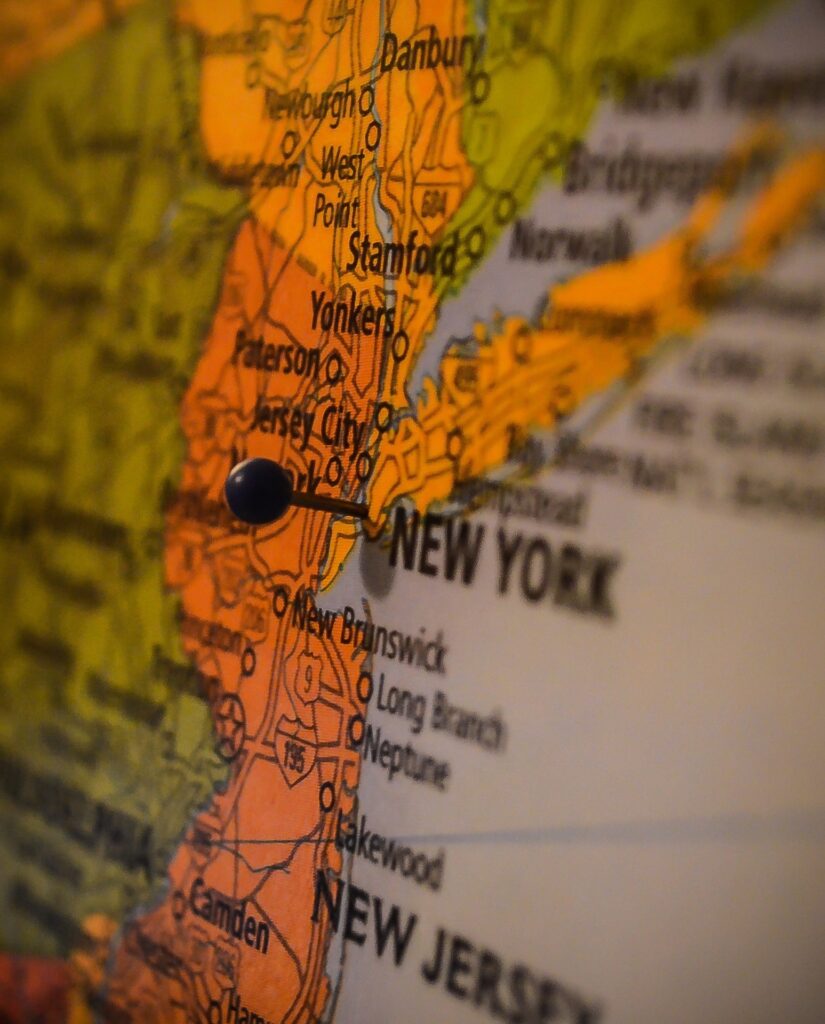 The only thing left is to make that phone call
With DA Moving NYC by your side, you have nothing to stress over or worry about when it comes to your relocation. We cover all your moving and storage needs across the state of New York. All you need to do is reach out and give us the details. Contact our moving company today and ensure a positive and stress-free relocation experience!