Fresh Meadows is a residential neighborhood in the northeastern section of the Big Apple itself. More specifically it is located in the south part of Flushing, which is a borough of Queens. Residents claim that the Fresh Meadows itself is a rather quiet neighborhood. In addition, the government's efforts to take care of the whole area are highly praised. The highlights of living in this neighborhood include the availability of convenience stores, safety, trees and parks, decent schools, and easy public transportation. However, a special commendation should go to the movers in Fresh Meadows NY. It is one of DA Moving NYC teams that devotes all their attention to making every part of a relocation feel like a walk in the park.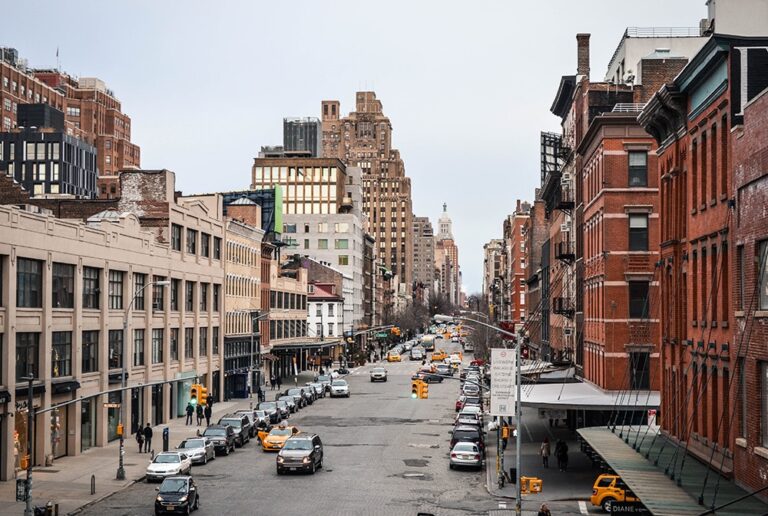 Movers in Fresh Meadows NY
Our company started small back in 2013. Back then we were known as a "Man with a Van" moving service. However, we have far surpassed our modest beginnings, and are now a proud and reputable team of movers in Fresh Meadows NY. We have worked diligently and tirelessly to improve each aspect of our service, all in accordance with the customer's needs. Although you can say that we are a relatively young company, we do not lack in quality by any means. We bring a fresh outlook on the matters at hand and are open to different ideas, all in hopes of providing the best service possible.
Our main goal
Above all, we value your satisfaction. The time we spent working with our clientele has shown us what relocation means to people. It is not  just a simple matter of transferring items from one point to the other. You need to pay special attention to the safety of those goods, the proper ways of handling them and all in a way that corresponds with the customer's needs. Having said that, we attach importance to your time and like to manage your move so that it suits you to the largest extent. Our team of local movers NYC can take care of your relocation in no time. Yours is only to set the date, and we will take care of all the rest.
You can leave everything to us
Our services are purposefully designed so that every aspect of your relocation is taken care of. With a move upon you, all the obligations that inevitably follow it can seem like a dreadful circumstance. However, it needn't be so.  There will be no headaches or stresses ruining your days once you hire movers in Fresh Meadows NY. Our services that you can choose from include:
Local moving. We will take care of all the planning and make a strategy perfectly fitting for your individual situation.
Residential moving. While we take care of relocating your household to your new home, you can have that time to address more important matters.
Commercial moving. Our movers in Fresh Meadows NY are experts in moving your office, whilst not allowing your business to suffer even a bit.
Packing services NYC. Leave this onerous chore to our professionals. You can rest assured that all of your belongings will be packed and transferred in a safe and secure manner.
Our movers in Fresh Meadows NY are affordable
Relocations can be pricey and will inevitably have an effect on your current finances. However, before venturing into a collaboration with a moving company, it's best that you get a relative picture of the final cost. That is why we offer a free estimate of your move. Once you get your approximate number, feel free to give us a call and we will be more than happy to further discuss your options. Providing a helping hand to so many people during our years of doing business has shown us the importance of understanding. We do not simply listen to your wishes and possibilities, we integrate them into our plan for your relocation. Know that working with us means that we will inevitably find a solution that fits your budget. We further invite you to be open and honest, and we will go out of our way to answer your needs.
Our team of professionals
Every individual who works for DA Moving NYC is highly trained for their position. You can rest assured that every person that you work with will treat you fairness, dignity, and respect. That is, after all, the policy of our company. We do not view you solely as a customer, but mainly as a person. And that aspect of our proclivity for mindfulness is praised by many people with whom we've had the pleasure of working with. Making us a part of a process as big and as important as relocation is viewed as a rather generous gesture. We know how much trust you put in us, and we will never take that for granted. Every member of our team will work as hard and as devotedly as they can to make your move into a pleasurable experience. We deem this step into your new life an event of paramount importance. Thus, we aspire to contribute to its quality. Sparing you of any unpleasant surprises, we offer efficiency. We come forth with professionalism. We simply deliver.

Whether you are moving your whole household or your office, no matter the distance, know that movers in Fresh Meadows are there to help you. You can choose a single service that we offer or the whole package. Whatever works with you best. The main goal is to make your relocation into a pleasant occasion worth remembering.